Church Camp Out
Church Camp Out
Spend your Labor Day Weekend camping with us!
SUNDAY, September 5th - One service at Farragut State Park - 10AM
Both Campuses will be closed - come to Farrah State Park Group Camp (on North Road)
Farragut State Park Scott Group Camp - https://goo.gl/maps/BwoZ5L6D8saNTLCf6
Campout Info:
Farragut State Park Scott Groupcamp, September 3-6
Arrive on the Friday the 3rd after 3:30 PM - Come straight to group camp. No need to check in at office unless you need a day pass for your car. Take North Road to Scott Group Camp.
Check out is on the Monday 6th at 10:30 AM
All sights are dry camping. Toilet and water spigot at site. Showers and toilets short drive away.
You need a park pass sticker or purchase a day pass.
Fun activities, game nights and some meals provided.
Come make some memories with us this Labor Day weekend.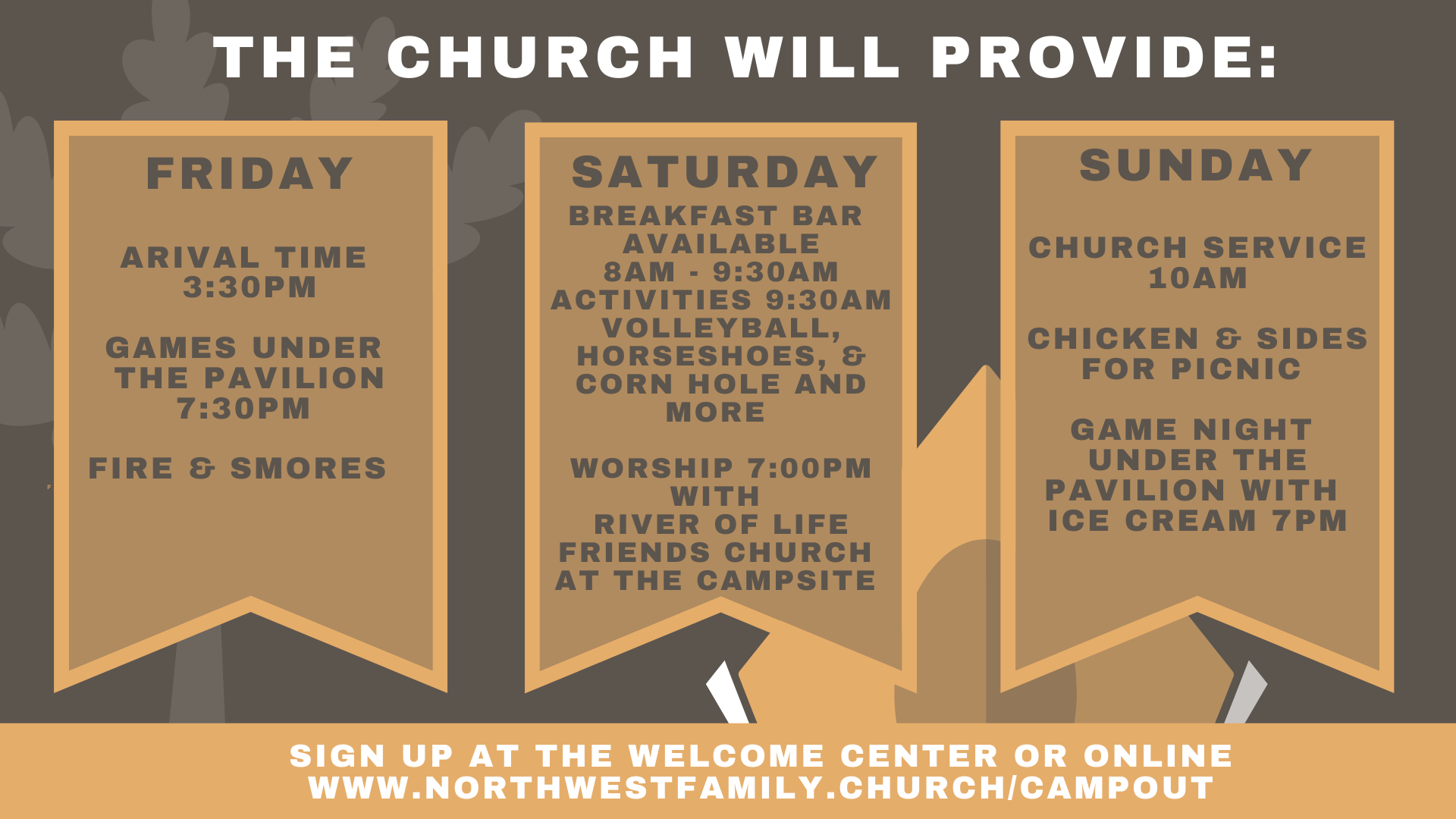 !
Pay Online Instructions
Click the button below titled add or change funds. Click select a fund and select "Church Campout." Type the amount due. Remember it is $7.00 per person, per day.